Collagen makes up a whopping 90% of the protein in the human body. It's responsible for the flexibility and agility of our muscles, joints, and ligaments, so it's no surprise we include it in conversations around exercise and lean muscle building. In fact, collagen is an essential part of muscle-building protein found in all connective tissues and should be a priority for pre and post workout nutrition.
Furthermore, natural collagen production in the body decreases with age. At the age of 30 our collagen production slows down, which directly affects our ability to build muscle and retain the same tone in our bodies. To ensure we're getting enough collagen foods packed with collagen, such as pork skin and bone broth aren't exactly a go-to meal solution of most modern diets, and even if they were, collagen supplements such as  Collagen Peptides and Beef Gelatin would still be a better choice due to a higher concentration of the protein. Let's explore the specific areas in which collagen makes a difference when it comes to building lean muscle.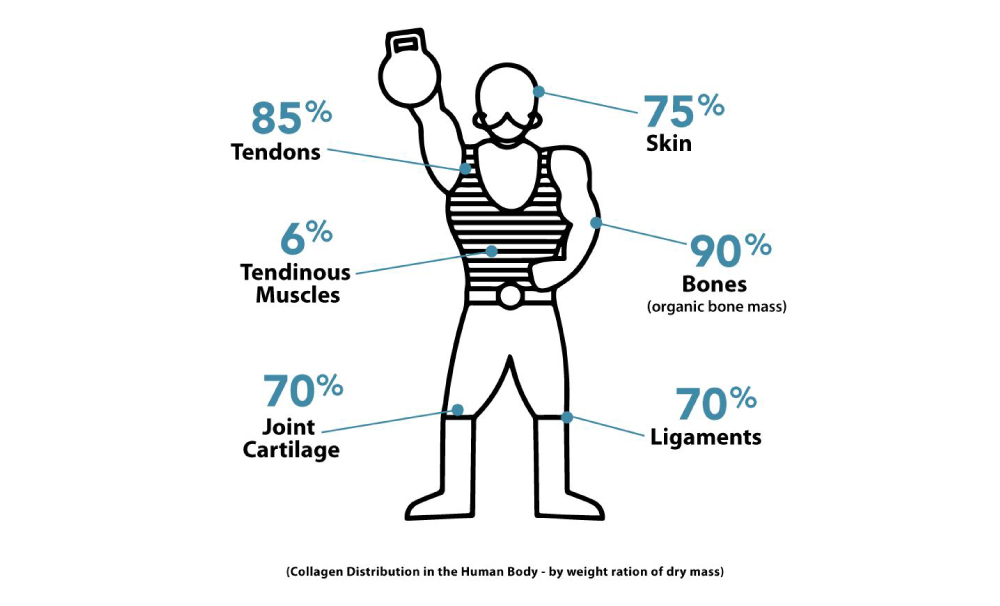 Reaching Your Fitness Goals
Certain studies focused on physical performance showed the vital importance of collagen supplements in gaining more muscle mass in combination with resistance training. Studies show that the combination of two collagen constituents, glycine and hydroxyproline, can boost muscle cells and create larger muscle tissue, in comparison to results using no collagen supplementation. In addition, research on glycine has revealed its ability to convert glucose into energy feeding muscle cells that need it most.
Yet another element of collagen, arginine, has been proven to increase muscle mass and boost strength during exercise. It preserves the collagen that's already present in the body. By increasing lean muscle mass, you're giving your body the weapon it requires in order to burn fat fast and efficiently (another not-so-nice side-effect of aging). Lean muscle provides your metabolism with a significant boost, helping you to reach your weight goals more feasibly.
In some studies, collagen is sited as one of the top appetite-suppressing proteins. Namely, collagen contains satiating hormones which may reduce appetite by creating the feeling of fullness or greater satiation. When we take collagen in a morning smoothie for example, we're likely to feel fuller for longer, with the ability to maintain our energy levels for longer periods of time. Being that collagen can work as a natural appetite suppressant, it can also increase the weight loss efforts when combined with proper diet and exercise.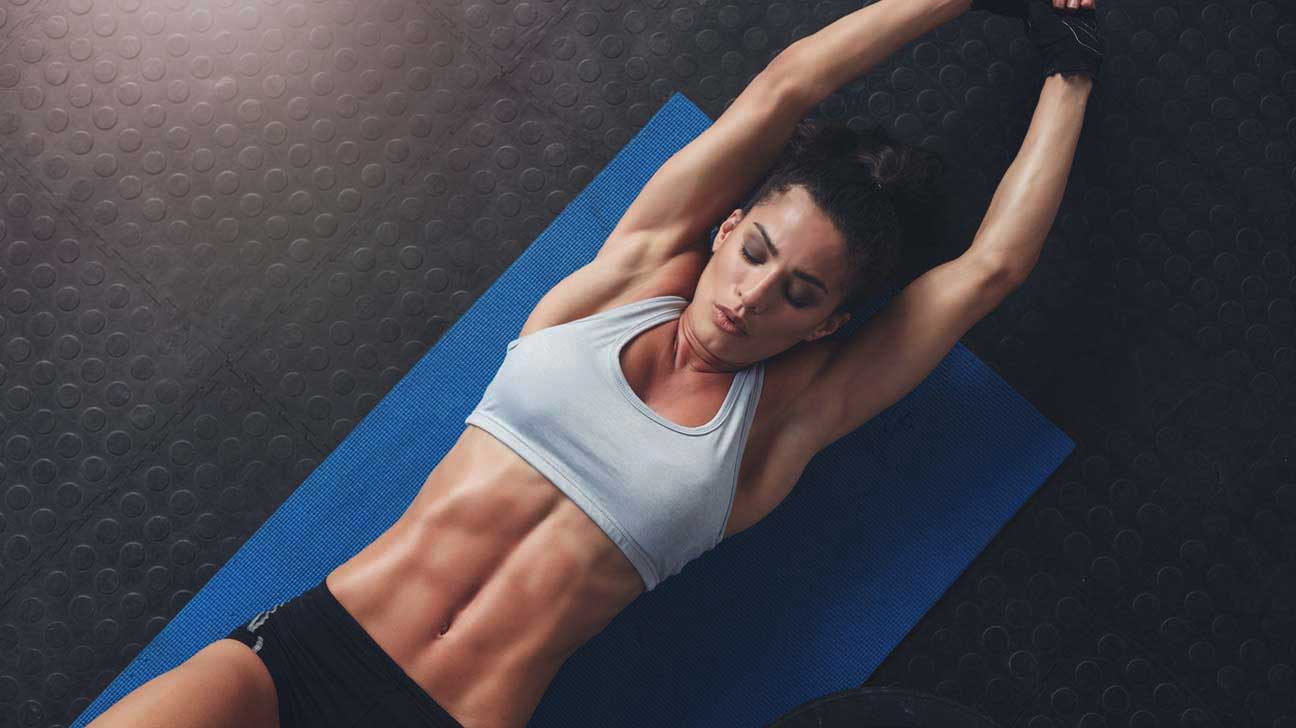 So what if you've already reached your desired fitness goals?
In this case collagen is needed to help retain the muscle mass you've worked so hard for. As we age, fat tends to slowly take the place of muscles which is a process that can't be stopped but can be regulated. Collagen protein supplementation, in the form of Peptides or Beef Gelatin, can balance out levels of nitrogen in the body and aid in preserving muscle mass, especially in elderly people.
Excercise Recovery
One of the most forgotten stages of exercise neglected by many fitness enthusiasts is the all-important recovery process. Your body needs recovery time to rest, recuperate, and restore its energy for the next session. After all, we're not just robots with on and off switches. We need rest and proper nutrition to perform well and all-natural collagen supplementation can aid this process.
Adding a Premium Collagen Peptides supplement into your post-workout nutrition or smoothie is the ultimate refuelling agent for your body. Lifting heavy weights or engaging in any other kind of intense workout can lead to inflammation and soreness, and the anti-inflammatory properties found in collagen can help ease these symptoms. Collagen directly affects tissues which have been damaged during a workout, helping to relieve pain and speeding up the recovery process.
Proper blood flow is yet another priority when it comes to the post-workout recovery of your muscles. Collagen, or more specifically, its constituent arginine, is a vasodilator which can act to widen blood vessels. In doing so, circulation is optimized, and all needed nutrients, including oxygen, can reach the muscles.
Amino acids found in collagen are of vital importance when it comes to the health of joints, bones, as well as muscle tissue. In fact, statistics show that ligaments are made up of 75% collagen alone. In case your muscles are growing faster than the actual connective tissues that support them, there is a bigger risk of injuries which can be prevented with best collagen supplement - promoting the function and flexibility of joints and ligaments.
Digestive Health & Nutrition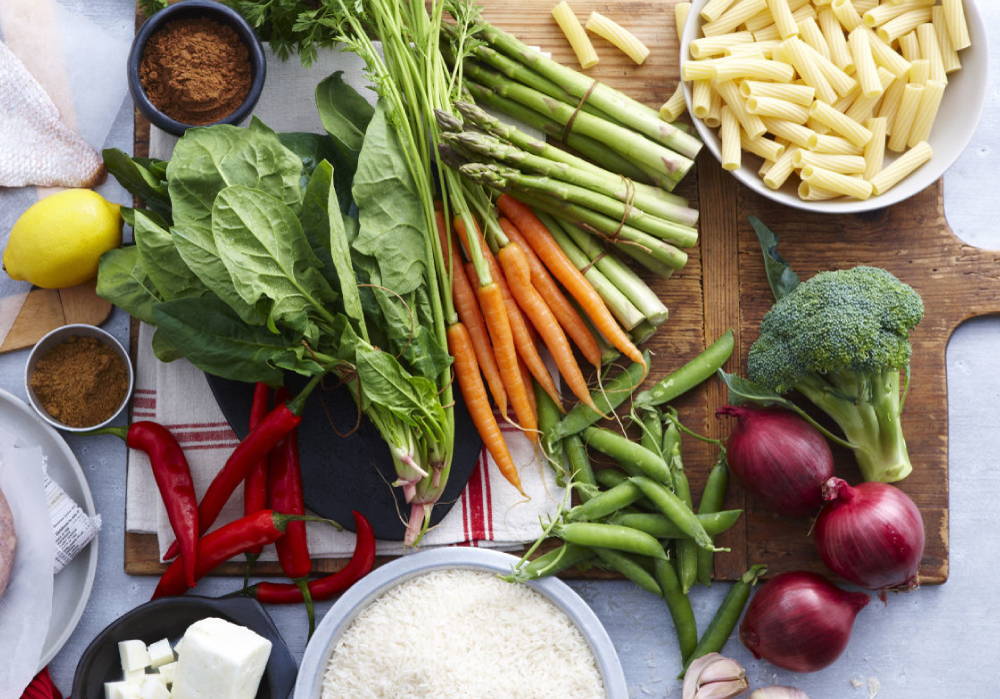 In order to build lean muscle, our appetite and calorie intake often changes. In cases where you're looking to increase muscle mass increased calories are a necessity. With changes to your diet it's common to encounter digestive changes as well. Amino acids found in a Premium Collagen Peptides powder, such as glycine, can promote the production of bifidobacteria, which is one of the good bacterias found in our digestive system and is required in order to absorb nutrients, process food, and block the effects of the bad bacteria.
Collagen has also been found to promote the health of the small intestine thanks to the same component - glycine, which has anti-inflammatory properties. Not only does Grass-Fed Collagen Peptides supplement promote healthy digestion, but it also plays a significant role in preserving the health of the digestive system as a whole.
Finally, supplementation with regular collagen intake isn't restricted to athletes only. To the contrary, it is recommended for everyone regardless of their level of physical activity, due to its beneficial effect and vital role in many areas of the human body. However, physically active individuals are strongly encouraged to implement a greater amount of collagen into their diets regularly since it aids energy, recovery, and lean muscle building and maintenance.
Get Started With Amandean's Premium Grass-Fed Collagen Peptides As Your Work-Out Companion Today!
Try Amandean's Premium Grass-Fed Beef Gelatin To Support Your Digestive Health For An Active Lifestyle