Win The Amandean Travel Pack
We are proud to announce our sponsorship of REFIT RECON 17, this year's annual REFIT Instructor Convention in Dallas! To celebrate we're giving away an Amandean Travel Pack. See entry guidelines below.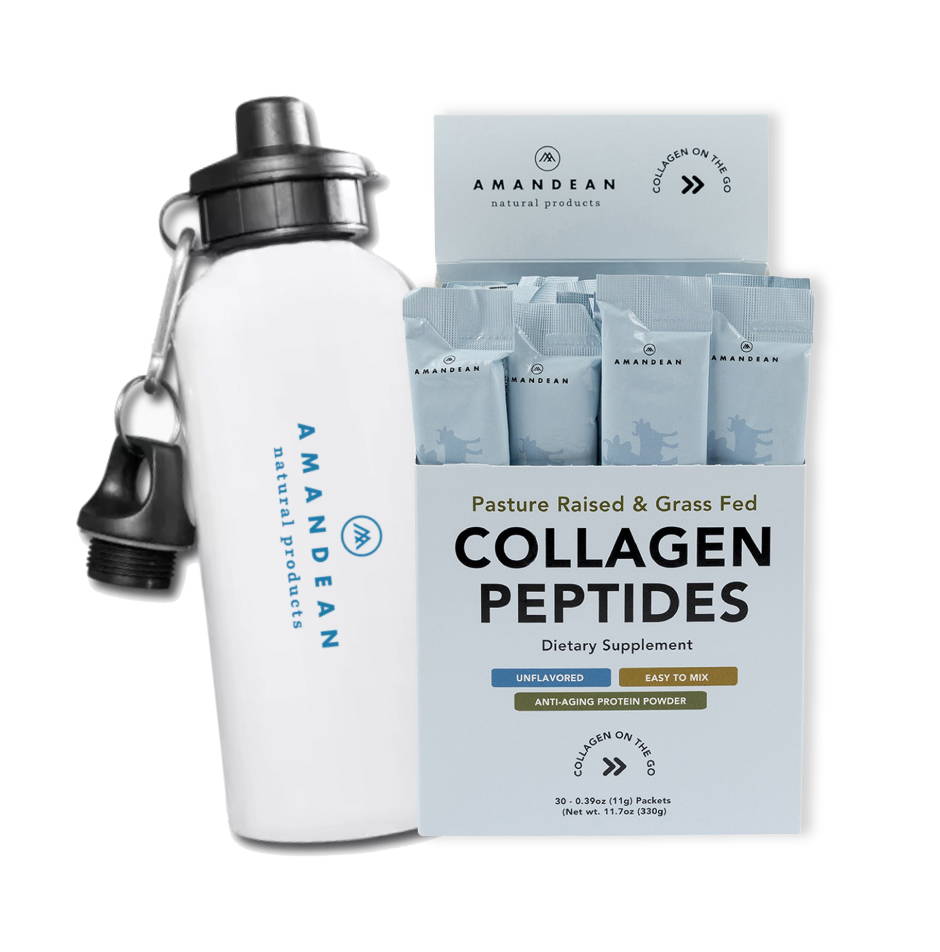 What's Included?
A branded Amandean Stainless Steel Water Bottle and 30 Collagen Peptide Stick Packs! These carry-on-friendly Collagen Stick Packs are your best new travel buddy. Individually protioned, they're perfect for your gym bag and all moments on-the-go.
Enter to Win on Instagram!
Instructions:
1. Simply snap a photo of your favorite way to use Amandean Collagen.
2. Upload it to Instagram
Winner will be announced via Instagram on Tuesday, November 14th and receive and Amandean Travel Pack pictured here.
*Products shipped separately.