Beat the summer heat with a healthy twist on one of our favorite frozen treats: homemade popsicles! The great thing about this recipe is that you can use just about any seasonal fruit available to you from berries to melon. In addition our recipe is low in sugar, dairy-free, and paleo-friendly. These popsicles are a quick & easy treat for yourself or the whole family with the added beauty benefits of collagen & vitamin C.
Why Add Marine Collagen & Liposomal Vitamin C?
We don't call them beauty pops for the fun of it. Marine Collagen is the most bioavailable collagen in humans due to its smaller particle size that allows for greater absorbancy into the body. Furthermore, Marine Collagen is packed with natural glycine, known as the "anti-aging amino", that supports smooth clear skin, strong nails, and full shiny hair. It can also help to clear up skin problems and reduce the appearance of fine lines and wrinkles in the skin. When we combine a source of collagen with Vitamin C, it acts to supercharge collagen production in the body, as well as providing powerful antioxidant effects that fight against environmental toxins and free radicals. In short, Marine Collagen & Liposomal Vitamin C are a winning combination for health & beauty and should be combined whenever possible!
In this recipe for homemade beauty pops we recommend Amandean's Premium Marine Collagen from Wild-Caught Fish that is made from cod caught in the pristine waters of the North Atlantic. Moreover, Amandean's Liposomal Vitamin C is a revolutionary form of Vitamin C that utlizes cutting-edge Liposomal encapsulation that offers up to 90% bioavailability in the body. All of Amandean's products are made with selectively-sourced ingredients that are from non-GMO sources, fat-free, sugar-free, gluten-free, and all-natural.
Let's make some popsicles!
Blueberry Pineapple Beauty Pops Recipe
Loaded with antioxidants, collagen protein and vitamins A, C and E to help give you glowing, youthful skin from the inside-out.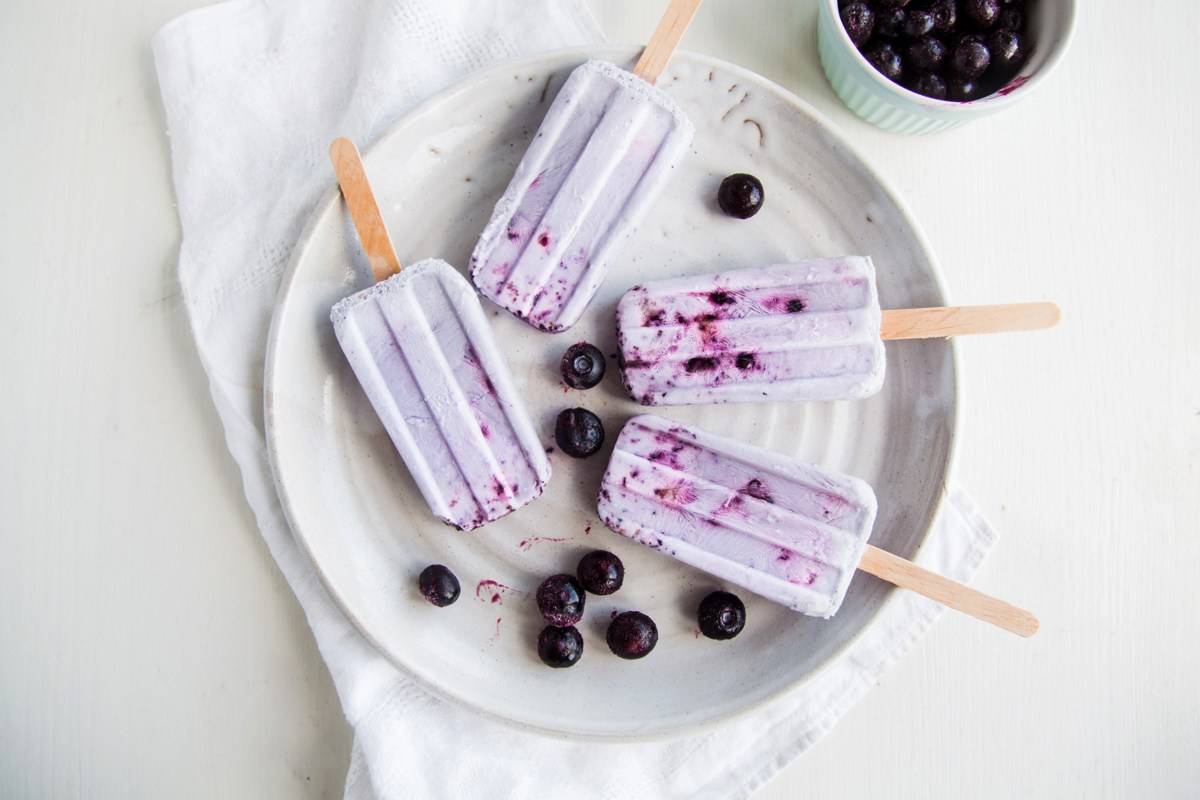 Ingredients
Directions
1. Combine all ingredients except for Liposomal Vitamin C into a blender and puree until smooth. For frozen ingredients we recommend a food processor or Vitamix.
2. Once blended, add in 2 Teaspoons of Liposomal Vitamin C and stir for 30 seconds. Using an electronic blender or mixer can damage the liposomes.

3. Pour the blended mixture into popsicle molds evenly and let freeze overnight. Ensure the tray stays upright.

4. Serve & Enjoy!
Try Amandean's Wild-Caught Marine Collagen & Liposomal Vitamin C in our Beautiful Skin From Within Bundle and Save 10%!