As soon as swimsuit season arrives we all examine, with a little more scrutiny, the state of our thighs. You've worked on your summer body and your tan, but there's one thing you cannot seem to get rid of no matter how hard you try. Cellulite. Cellulite represents one of the most stubborn and frequent cosmetic conditions amongst women, often mistaken for an irreparable flaw, given its persistence.
Even though you can't just snap your fingers and make cellulite magically vanish (as much as the cosmetics industry wants to convince you that it's possible), you certainly can improve the appearance of your skin by managing it properly. Focusing on what you put into your body, rather than just the swimsuit or cream you choose, will bring you to address the source of cellulite; where you will find the master protein responsible for the quality of your skin - collagen.
Know thy Enemy: Cellulite
Going up against an enemy you know nothing about is a battle lost in advance, so you better come prepared! What we know about cellulite is that it is tenacious and extremely annoying. Other than that, we're certain you've come across quite a few theories regarding the definition and the cause of this issue. Without any further ado, let's jump right into cellulite and start solving the mystery. What is it that makes the women's (and, in some cases, men's) eternal nemesis so strong?
One of the popular misconceptions about cellulite is that it is excess fat. Also known as "cottage-cheese" skin and "orange-peel" skin due to the texture it creates on the skin, cellulite is, in fact, the consequence of fat pushing through the connective tissue underneath the surface of the skin. The areas on the body commonly affected by cellulite are the thighs and buttocks, although it can be located on other body parts as well, such as stomach area and the arms. Cellulite creates the appearance of dimples and lumps on the skin, and its intensity does not depend upon weight (hence the disappointment after struggling to lose weight and still having cellulite!).
What Causes Cellulite?
So, what causes it? There is actually a number of factors which could be responsible for the formation of cellulite. Cellulite is located in the dermatological layer of the skin, below the actual surface. The layer of fat below the connective tissue pushes through and creates this well-known texture, which is much more frequent in women since fat cells and connective tissue are arranged vertically. By contrast, connective tissue in men has a criss-cross structure, which makes it less likely for fat cells to push through. Therefore, unfortunately for females, one of the main predictors of cellulite is gender (1).
Furthermore, as is the case for many health conditions, genes too can be considered a factor in cellulite formation, as well as age and hormonal changes. Finally, diet, as well as lifestyle choices certainly do affect the quality of the skin, including the appearance of cellulite.
Speaking of skin quality, it is certainly the first topic to be addressed when it comes to fighting cellulite, and no skin-related discussion could go without a mention of mighty collagen.
Why Is Collagen a Powerful Anti-Cellulite "Tool"?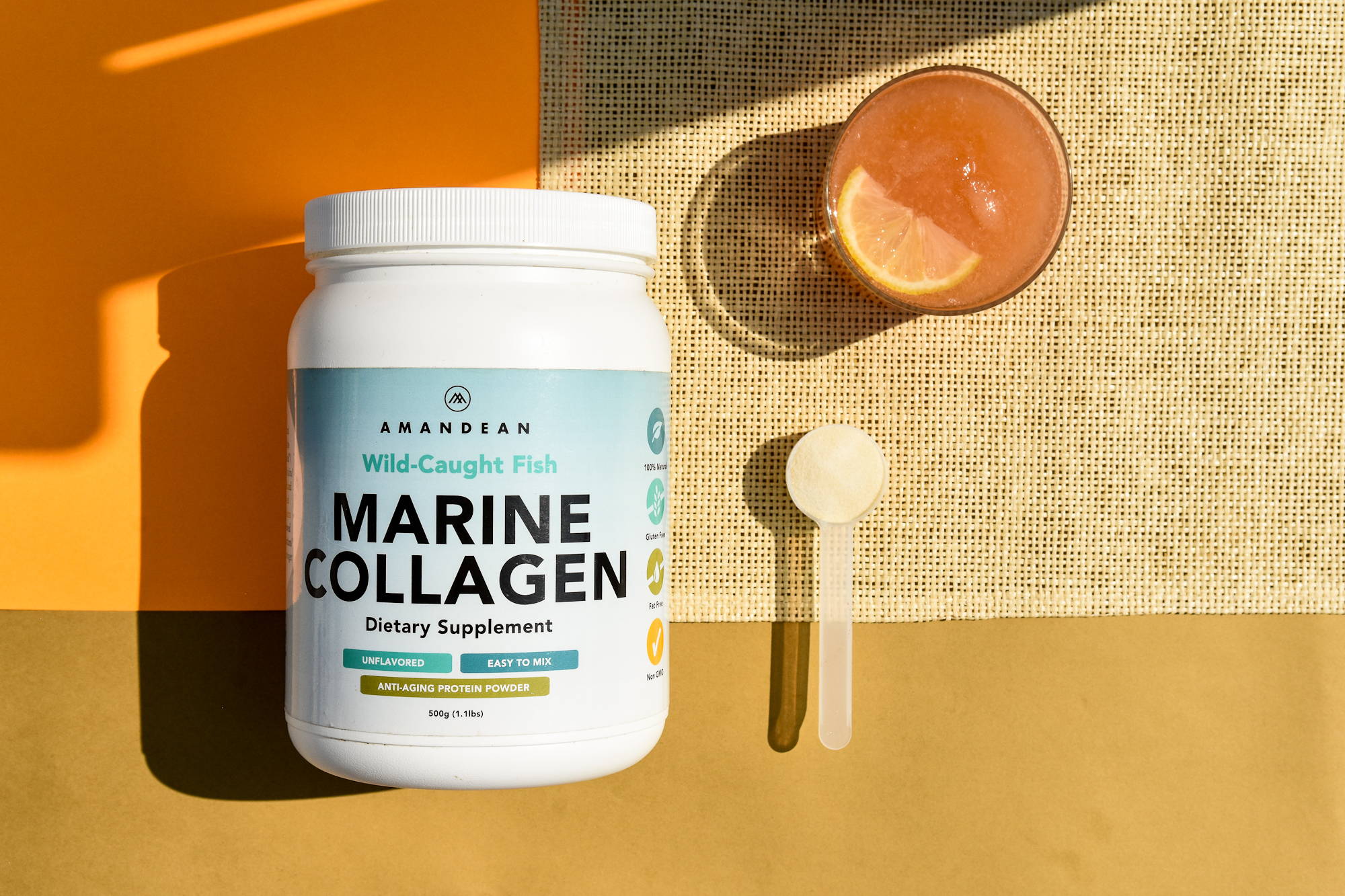 Collagen represents the most abundant protein in the body, accounting for approximately 90% of the skin. Collagen has a multilayered role when it comes to skin's structure, vitality, and health. It is responsible for the elasticity and youthfulness of the skin, which is the reason behind the hype surrounding collagen's anti-aging properties in the cosmetics industry. Even though the excessive list of collagen's benefits extends far beyond the realm of beauty, when it comes to skin quality, its role is of utmost importance.
The human body is actually able to produce collagen naturally, and collagen synthesis occurs in the body. Given the fact that we can produce collagen on our own, you may wonder why we even need collagen in any other form? Well, as we age, the natural production of collagen decreases, and oxidative damage from environmental toxins and processed food also causes collagen to break down. As a result, we start noticing all these changes on our skin, including wrinkles, fine lines, and sometimes…cellulite.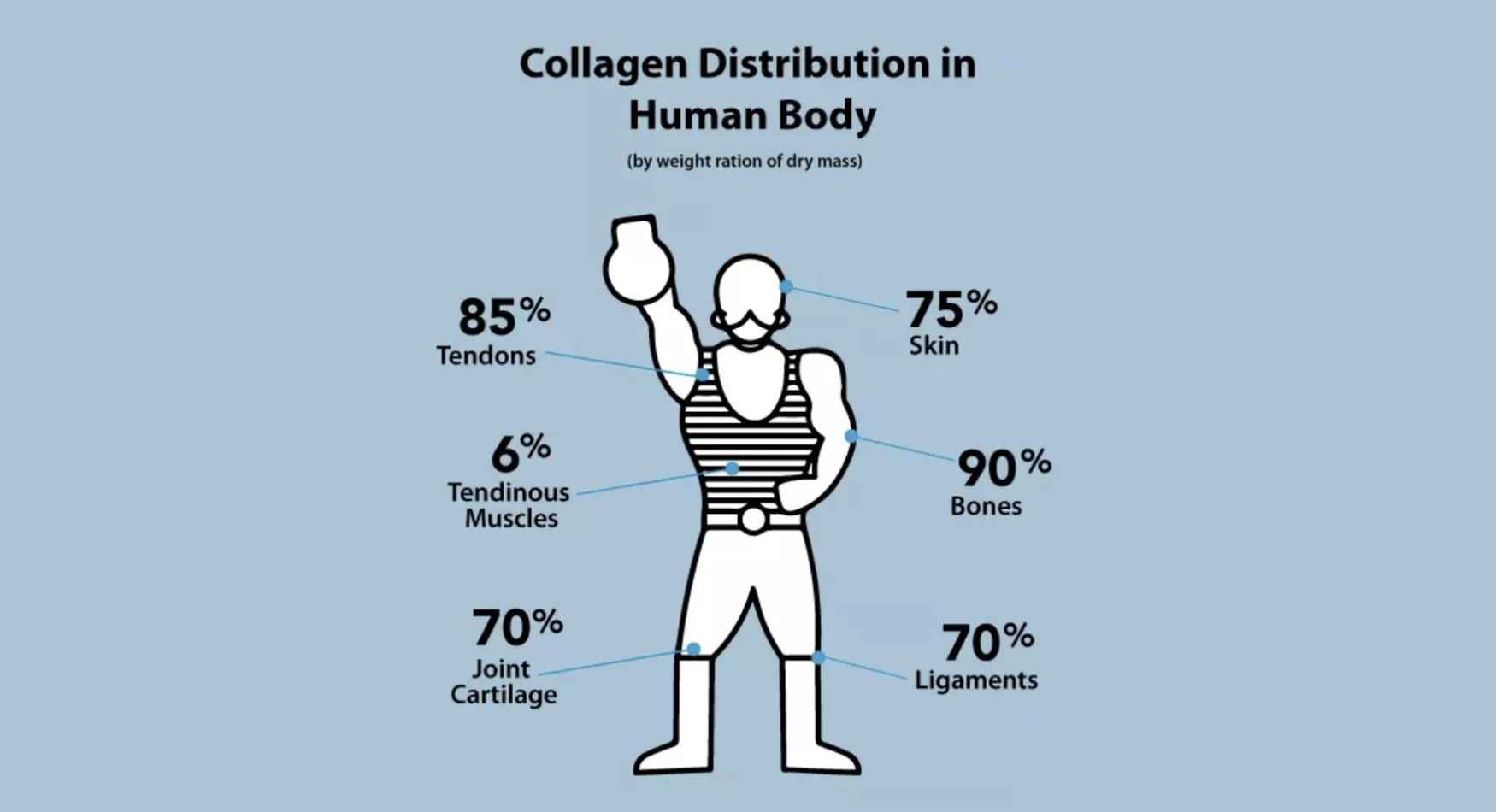 Now that we know that collagen is absolutely necessary in preserving the skin's youthfulness and elasticity, let's discuss its sources. Although dietary sources are absolutely recommended, the amount of collagen your body will actually receive through food is likely insufficient. Collagen from food sources such as salmon, grass-fed beef, or bone broth are excellent, but not always the most convenient to prepare on a daily basis. Moreover, topical treatments are simply not effective enough, given that cellulite is located underneath the actual epidermis, and the molecules of collagen found in these products are too large to penetrate it. In other words, the bioavailability of topical collagen is very low.  Quality collagen supplementation, on the other hand, contains small particles or peptides which do not break down during the process of digestion and allow the nutrient to reach the bloodstream, where it can have an effect.
In order to reinforce skin walls and stop fat cells from pushing through the connective tissue, collagen levels need to be increased. Research that shows the relationship between collagen supplementation, skin quality, and the appearance of cellulite which included 105 women aged 24-50, suggests that oral supplementation of collagen peptides "has beneficial effects on cellulite morphology". The study supports the claim that collagen peptides reduce skin waviness and improves dermal density, which is key weapon in fighting cellulite.
Collagen may not be a quick fix for cellulite, but the majority of products promising an easy and fast solution ultimately yield no results. With proper collagen supplementation, such as Wild-Caught Marine Collagen supplement, you're targeting the core of the issue and achieving long-term improvement over time.
Why Choose Marine Collagen?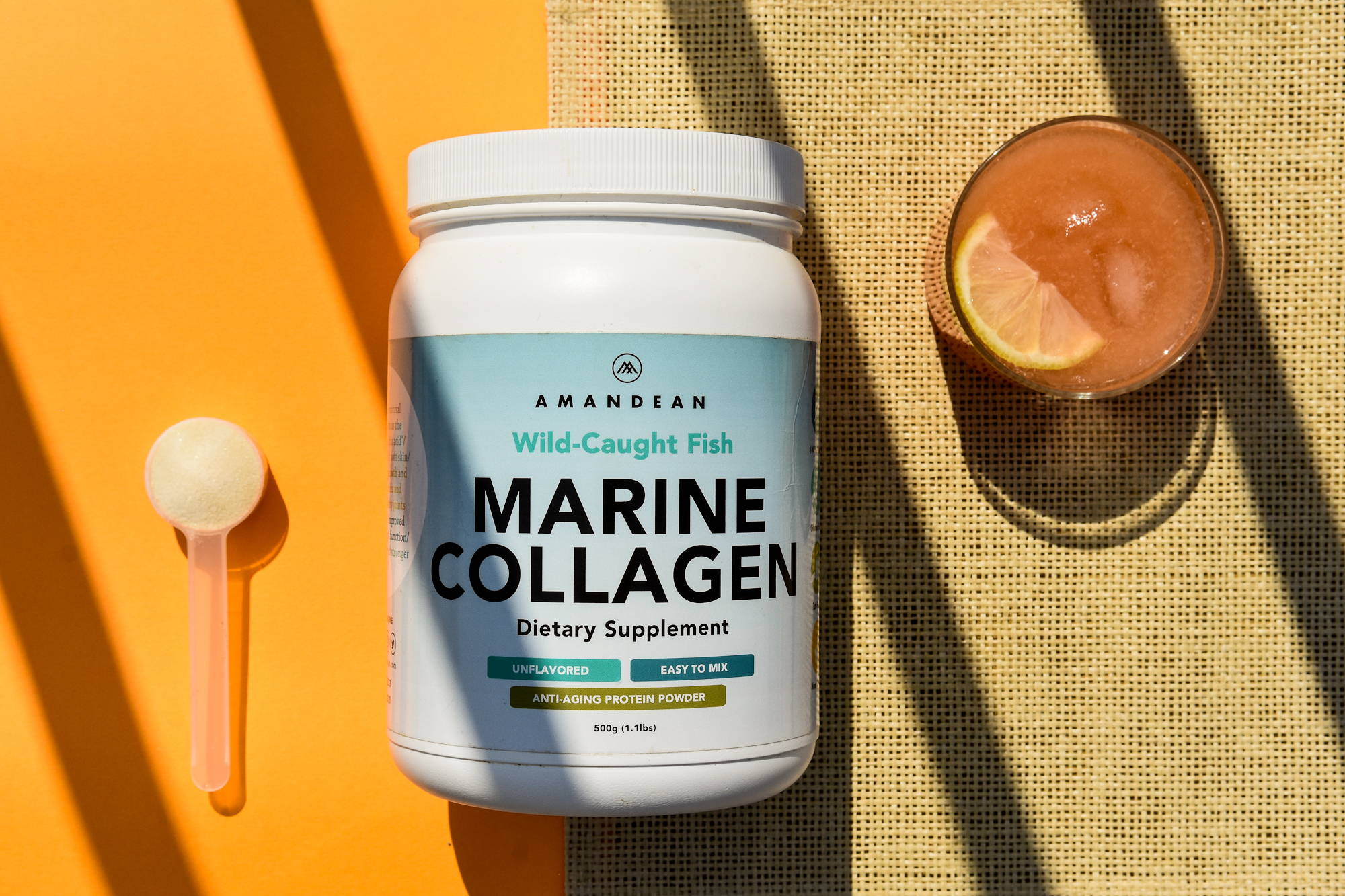 Hydrolyzed collagen peptides found in Marine Collagen have been enzymatically processed to prevent the breakdown of peptides and therefore yield a high bioavailability collagen. Furthermore, marine collagen comes packed with natural glycine, known as the "anti-aging amino", and has a high concentration of Type 1 collagen, which is prominent in the skin. Head over to our online store to find out more about our premium wild-caught marine collagen and start your journey towards a cellulite-free summer!
Article References
1. Everything you need to know about cellulite; Peter Crosta; November 2017; https://www.medicalnewstoday.com/articles/149465.php.