As we age our bodies face more and more health challenges that demand we place more attention on proper nutrition, physical activity, and preventative wellness. The good news is that scientifically-proven at-home remedies are becoming increasingly more accessible and affordable to implement into our daily lives.
One of the conditions seen increasingly as we age is the onset of osteoarthritis (OA). It is estimated that approximately 20% of individuals before reaching the age of 45 years will be affected by OA and that radiographic signs of OA are estimated to be present in the majority of people by 65 years of age, affecting 80% of those over 75 years old, according to an epidemiological study held by Arden and Nevitt in 2006.(1)
While there are many methods that aid in the prevention and management of osteoarthritis, one of the lesser known therapies is oral collagen supplementation. Common questions around this topic include: What exactly is Osteoarthritis? What is the cellular pathway behind its progression? What is the hidden role of collagen in managing it? Is there an effective, safe supplement of herbal extract that can also be of benefit for OA patients?
Today in our article, we will discuss these questions and finally recommend the best products to introduce to those suffering from this condition.
What Is Osteoarthritis?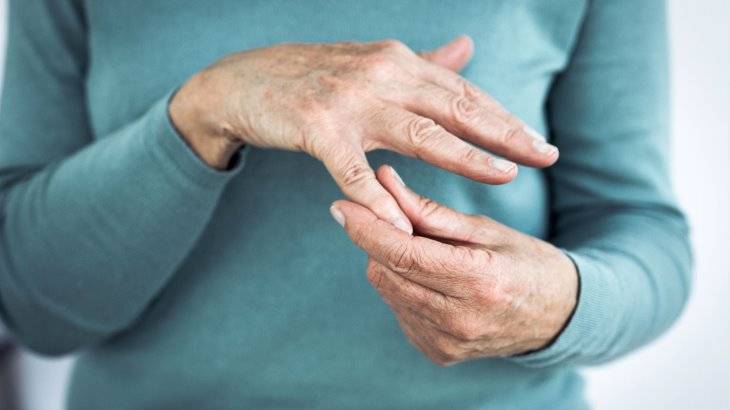 Osteoarthritis is a chronic, degenerative disease of the joint; the joint is located where two bones meet (the knee, shoulder, and hip are common ones that often give people trouble). OA affects the cartilage; the structure covering the extremities of the bones, (especially the knee, hip, spine and hand), and causes pain, stiffness, decreased range of motion and an overall reduced quality of life.
What Is The Cellular Pathway Behind OA Progression?
OA originates from problems in the cartilage. It's composed of chondrocytes that produce and maintain the cartilaginous matrix that consists of approx. 60% of collagen suspended in the extracellular matrix with other macromolecules as proteoglycans and other non-collagenous proteinStudies show that there is also an important involvement of matrix metalloproteases (MMP).
At the onset of OA elevated levels of (MMP) have been detected in human articular tissue, where three members of MMP are identified as being increased. These are the collagenases (responsible for breaking down collagen), the stromelysins, and the gelatinases. In brief, the process of OA involves the breakdown of proteins, predominantly collagen and others such as gelatin and proteoglycan.
Another pathological mechanism involved in OA is the role of proinflammatory cytokines in the catabolic (degenerative) process occurring in pathological tissues.(2) Understanding the pathophysiology of OA is critical for a later understanding of the importance of collagen supplements in managing OA.
The Role Of Collagen In Managing OA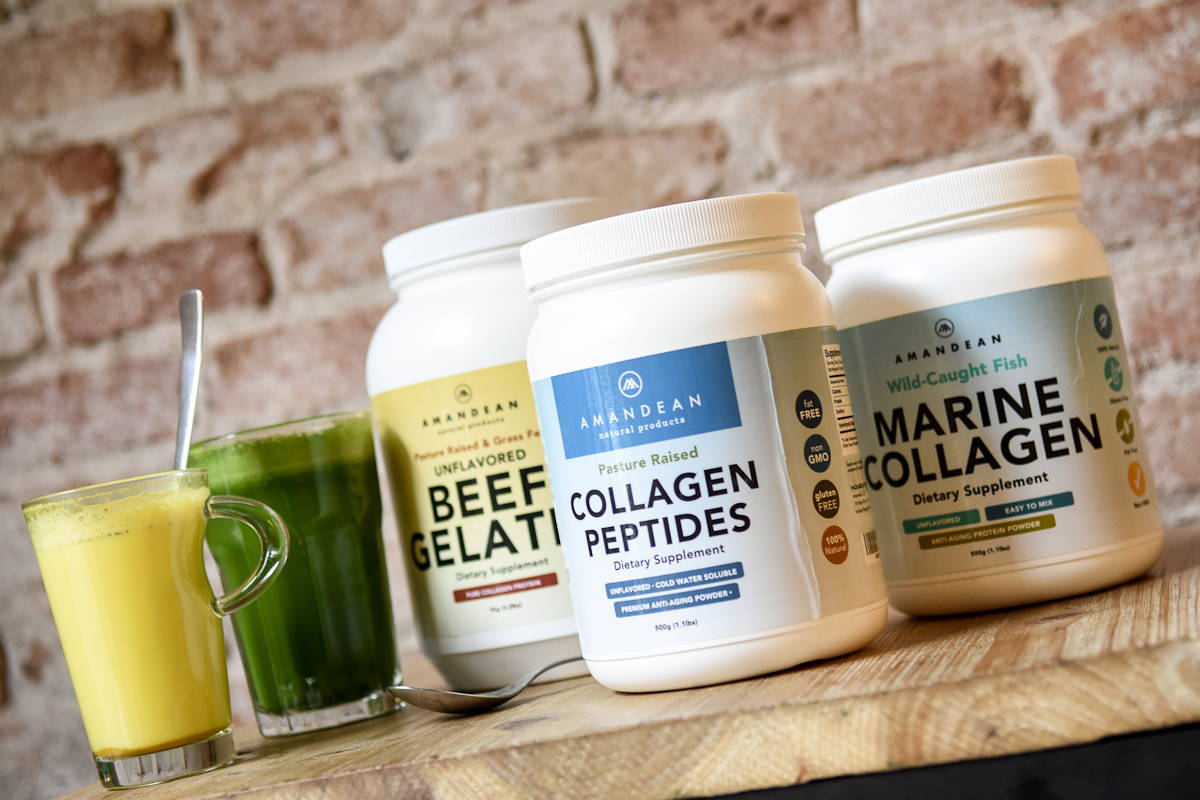 First of all we must emphasize the fact that collagen hydrolysate (CH) has been recognized as a safe supplement by the US Food and Drug Administration (FDA) Center for Food Safety and Nutrition. Given the important role of collagen in bone structure, the effect of CH on bone metabolism in osteoarthritic patients has been evaluated.
In a randomized controlled trial on the efficacy of collagen hydrolysate for improving joint comfort, it was found that CH taken orally is well absorbed and provides amino acids specific to joint cartilage. Collagen accumulates in cartilage and stimulates synthesis of the extracellular matrix by the chondrocytes, which helps to maintain joint structure and function and helps patients affected by joint disorders such as OA.
There have also been several reports that a daily intake of 10g of collagen for 60 days or longer resulted in pain reduction in patients with OA of the hip or knee. This effect is considered to be due to a specific effect of CH on joint tissues, since it is unlikely to have any analgesic or anti-inflammatory effects. (2)
So one of collagen's main roles is to restore collagen content of cartilage to normal levels after being depleted by the action of collagenases.
In conclusion, we can say that collagen hydrolysate is of interest as a therapeutic agent of potential utility in the management t of osteoarthritis and that its high level of safety makes it attractive as an agent for long-term use in these chronic diseases.
What About Herbal Therapy?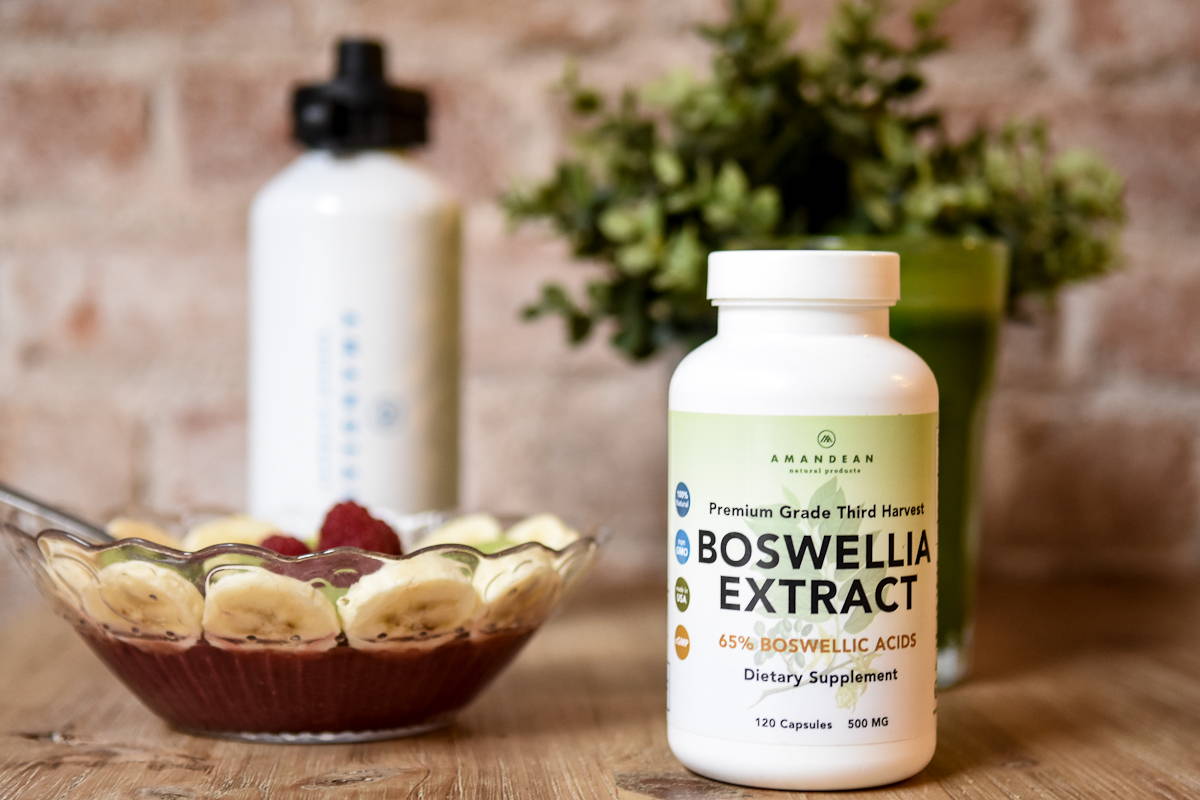 In the realm of herbal therapy, Boswellia Serrata extract offers some promising resutls. Boswellia Serrata Extract comes from the Boswellia Serrata tree which is commonly found in India. The therapeutic value of its extract has been known to be a highly effective anti-inflammatory, anti-arthritic and analgesic activity, thus helping to manage a different aspect of OA pathophysiology related to proinflammatory cytokines.
In a randomized double blind placebo controlled trial to evaluate the efficacy and tolerability of boswellia serrata extract (BSE) in treatment of osteoarthritis of the knee, results showed that all patients receiving boswellia extract reported a decrease in knee pain, increased knee flexion and an increased ability to walk at distance. The frequency of swelling in the knee joint was decreased and the observed differences between the group treated with the boswellia extract and the placebo being statistically significant and are clinically relevant. (3)
Boswellia's powerful anti-inflammatory effects are attributed to boswellic acids with acetyl-11-keto-β-boswellic acid (AKBA) and are thought to have the most powerful anti-inflammatory properties of the main four boswellic acids. Boswellia acts by inhibiting 5-lipoxygenase (5-LO), an enzyme that produces leukotriene. Leukotrienes are molecules that have been identified as a cause of inflammation.
Summary
Both premium boswellia serrata supplement as well as natural oral collagen supplementation clearly have a role to play in the management of OA and the large number of patients affected by the condition would certainly justify further research. Both natural products stands out for their superior tolerability and safety for patients, thus making them a potentially more attractive therapy for this condition in the future.
To learn more about these products and their health benefits, visit the Amandean online store.
Discover The Superior Health Benefits Of Amandean's Premium Grass-Fed Collagen & Premium Boswellia Serrata Extract By Visiting Our Online Shop
References:
1. Osteoarthritis: Epidemiology, Arden, NigelNevitt, Michael C. et al. Best Practice & Research Clinical Rheumatology , Volume 20 , Issue 1 , 3 – 25 https://doi.org/10.1016/j.berh.2005.09.007
2. A randomized controlled trial on the efficacy and safety of a food ingredient, collagen hydrolysate, for improving joint comfort, Benito-Ruiz P1, Camacho-Zambrano MM, Carrillo-Arcentales JN, Mestanza-Peralta MA, Vallejo-Flores CA, Vargas-López SV, Villacís-Tamayo RA, Zurita-Gavilanes LA. Pages 99-113 , Published online: 13 Aug 2009 https://doi.org/10.1080/09637480802498820
3. Efficacy and tolerability of Boswellia serrata extract in treatment of osteoarthritis of knee – A randomized double blind placebo controlled trial, N.Kimmatkar, V.ThawanibL.HingoranicR.Khiyanid, https://doi.org/10.1078/094471103321648593